MLB World Series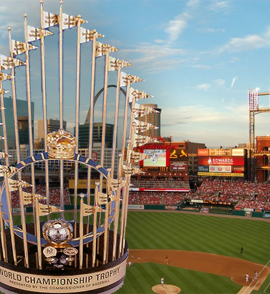 Major League Baseball (MLB) is still the great American past time. It is divided into the National League and the American League, which has existed between them since 1903. Empire Tickets has premium packages to MLB's biggest events like World Series, and MLB All-Star.
Empire Entertainment has awesome packages for the World Series. From premium tickets to accommodations to transportation, we have you covered. So start thinking about October and the most classic of all major US events - the MLB World Series.
Call 1-800-725-0112 to request more information about this event. Or fill out our Quote Request Form to select custom or multi-event services.