ACC Tournament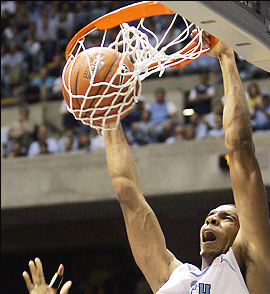 The NCAA Men's Division I Basketball Championship is a 20 day tournament, known to most of us, as March Madness! It ushers in the beginning of spring and provides a national stage for 65 of the country's top college basketball teams. So get your alliances in order and come to cheer for college hoops!
Who will live the dream from the ACC this year? Who will take home the coveted ACC title? Be there to find out. Call today for great ticket and hospitality packages.
Call 1-800-725-0112 to request more information about this event. Or fill out our Quote Request Form to select custom or multi-event services.